Identify risks early and make the most of opportunities
A risk and opportunity management process based on an open corporate culture represents an essential building block of value-oriented corporate management. In addition to fulfilling legal requirements, modern risk management software for companies must above all be able to individually implement internal company requirements.
With the R2C_GRC software solution, all relevant employees of the company can be involved in the risk management process with precisely defined access rights. Thanks to its intuitive usability, the software optimally supports all process participants and provides them with the necessary information in a user-friendly format.
In this context, the software offers many great opportunities: It can be freely configured and thus optimally adapted to the size of the company as well as the organisational structure and the risk management process. Information is mapped in a structured manner analogously to the respective stage of the risk management process – from identification and assessment to analysis and reporting of risks for the company.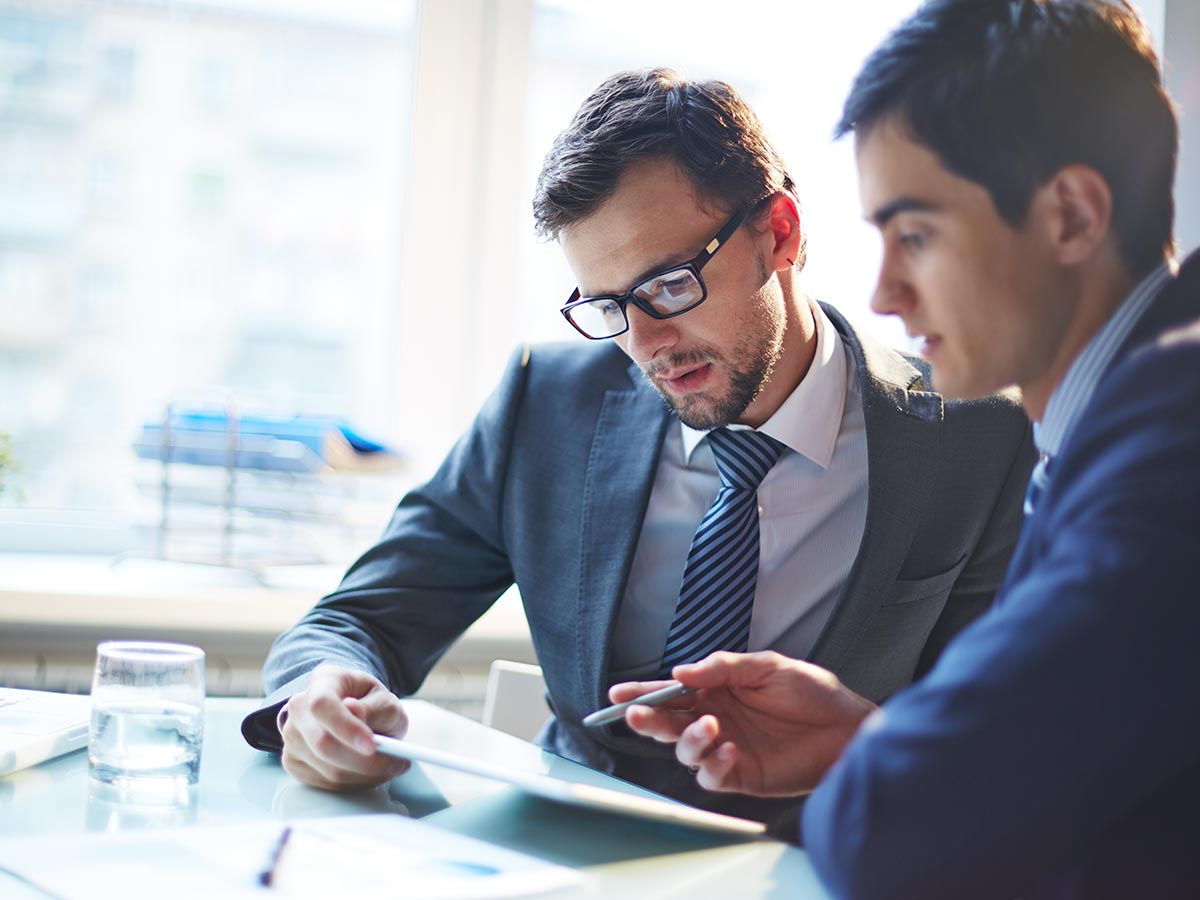 Features of the risk management software solution in R2C_GRC
Our software solution covers various areas around Governance, Risk & Compliance. For example, it provides support through:
A user-oriented, intuitive operating concept
Integrated risk and process atlases
Extensive monetary and non-monetary assessment procedures
Predefined standard reports and the option of creating additional individual reports
In addition, the risk management software R2C_GRC is characterised by a high degree of scalability, which enables adaptation to the most diverse maturity levels of the company's internal risk management. In this way, the solution not only facilitates your regular risk reporting, but also supports you in the implementation of regulatory requirements such as COSO ERM, ISO 31000 and ONR 49000 ff as well as IDW PS 340 n.F. – a complete solution for Governance, Risk & Compliance!
The opportunity and risk management process in R2C_GRC
As an elementary component of value-oriented corporate management, risk management is the process of making optimal use of opportunities while taking existing risks into account. All the key decision-makers and experts in a company are involved in an active risk management process. Motivating all persons concerned is the prerequisite for sustainable benefits from the risk management process.
Usually, the specific corporate and project risks are known "by feel" in the individual departments and are often also recorded in some form. However, when it comes to amalgamating the individual risks at the business management or group level and making appropriate decisions taking into account the risk situation, process support through an efficient IT solution provides the decisive advantage.
Advantages over conventional methods
Software that covers the entire spectrum of risk management in a company has many advantages over the traditionally used risk management method via Microsoft Excel or on paper:
Permission-controlled access to elements: it is possible to control in detail who is allowed to edit or read which elements
Journalisation: you can track who made which change to the elements and when
Historisation/archiving function: historical reports and comparisons of current and historical data can be generated at the touch of a button
Online evaluations and ad-hoc reports: Analyses can be generated and data prepared at the touch of a button
Direct data capture: all stakeholders can capture data directly; no need to consolidate individual risk reports (Excel sheets) that have to be sent to central risk management
Easy extensibility of the risk management process within the framework of the standard functionalities without additional programming
Central distribution and management of tasks (measures, controls)
Increased engagement on the user side
What issues around governance, risk & compliance is your company currently dealing with?
Your Contact to Schleupen SE
We are at your disposal for all questions and suggestions. Personal and competent.